I never used to hang out that much in Bonifacio High Street except for my bazaars. But it was a nice new experience to go there at night, for dinner, at Stella Woodfired Bistro.
It was a nice cozy place, especially during the later hours where they dim the lights. It was in the middle of being rustic and modern at the same time. Here's what we had: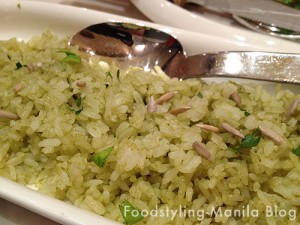 Cilantro Rice – didn't taste much like cilantro to be honest. I was kind of wondering how they made it green. It was pretty subtle.
Porchetta – I loved the great lechon flavor and it totally went well with sultana sauce. But, the sad part was that the middle of the roast was over herbed and a bit medicinal. So we just ate the sides.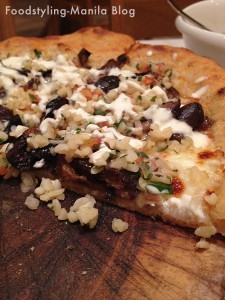 Lamb pizza- This looked really light but it was quite heavy because of the rice it contained. It tasted like a shawarma with a puffy bread like crust.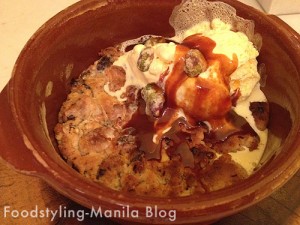 Cookie Dough Dessert – Oh I really love cookie dough. I love the texture, the slight grit…the warmth, the cold…the crunch! It was just a tad too sweet but I guess that's okay. This is a kid's dream.
It was a nice dinner indeed. 🙂
Stella Wood Fired Oven Bistro: Ground Floor, East Superblock
Bonifacio High Street Central, Bonifacio Global City, Taguig