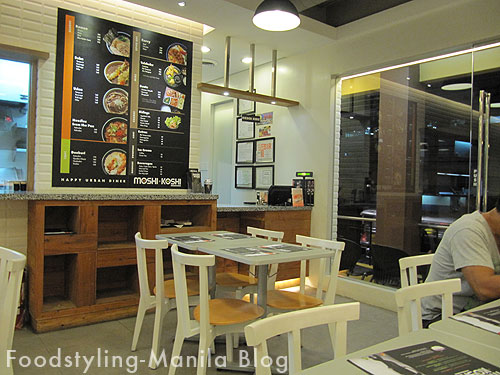 Finally, after everything that's been happening lately, I decided to take some time off and meet up with my friend Ange for some Japanese food. I specifically wanted to go to Moshi Koshi since I've heard a lot about it and it's pretty near my place.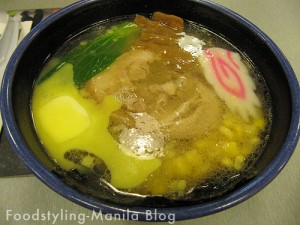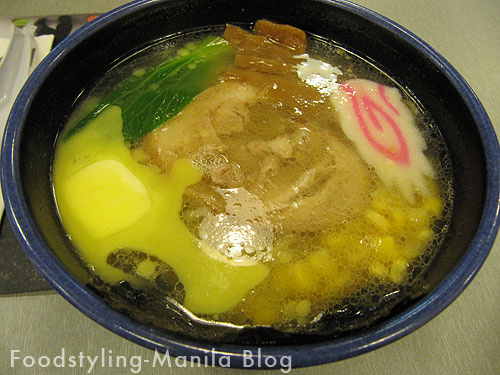 Moshi Koshi is a small place, and you order on a counter and pay there as well. There weren't that many people in there…atmosphere was modern, but still a bit cozy. I love casual places, it's pretty easy to get comfy and just talk about anything you can think of. Prices were pretty reasonable. Servings were large enough for just being a tad over what I can really eat comfortably, which is a plus for most. So here's what we had: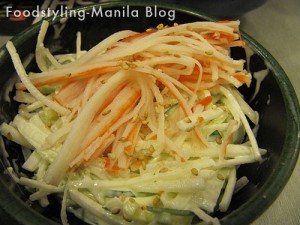 Kani Salad – This kani salad is basically crabsticks and cucumber, and it was seasoned with some roasted sesame seeds, which at least gave it a different smokey flavor.
Gyoza – this was pretty standard, the sauce was a bit salty for me. There was good crusting on the dumpling that I appreciated a lot.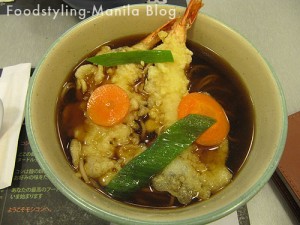 Tempura Soba – this was pretty much standard. The soba is nice and soft. The broth had a strong taste of soy sauce with a bit of ginger. We talked so much that by the time I reached for my shrimp, it had gotten a little soggy…my bad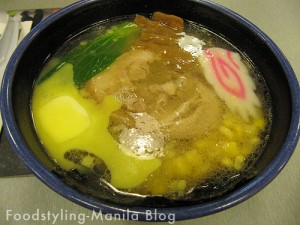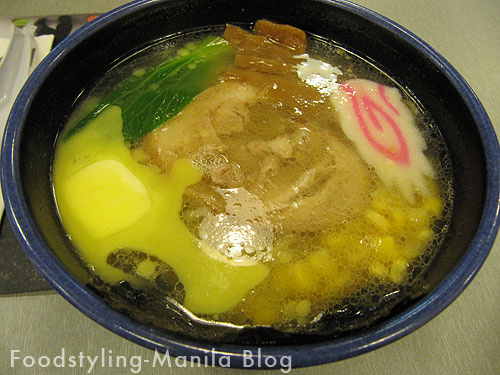 Shio Butter Corn – I loved this. The chicken flavor on the broth was pretty good and the butter was just floating around at the top as it melted and mixed with everything else. The corn they used was sweet, a great plus for this dish. The salting was perfect and the ramen was chewy, cooked to perfection.
I'm really glad I've finally eaten here. At least the choices are expanding if I just want to go somewhere close by if I'm craving for ramen. I still haven't tasted the others but the Shio Butter Corn was definitely worth ordering again next time, unless I decide to just try another kind.