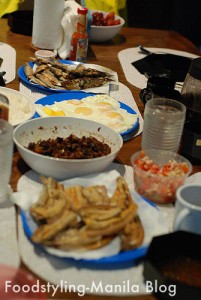 There are only 2 reasons why I like Baguio, and 3 when it comes to my cousins.

My top 2 reasons: eat & breathe
Their 3rd reason: creeping themselves out
Yes, it's bad enough that we're in one of the creeepiest cities in the Philippines…what's worse is that we're increasing the chances of hauntings with a horror movie marathon for the next 3 days. So I try not to watch (since I spook easily) but I can't help but get curious when they begin to scream while watching in the living room. Since China's kitchen is open, you can easily see the TV from the center island. We usually start our horror marathon around before lunch time, while prepping as we cook.
All in all we watched about 12 movies…our only breather was White Chicks which I really liked. We also watched Ouija and Sundo, which were pretty creepy and nicely made. I guess what made it scarier was the fact that the actors spoke our native language so everything was close to the heart…there were a lot of instances where scenes where borrowed from known Asian horror flicks.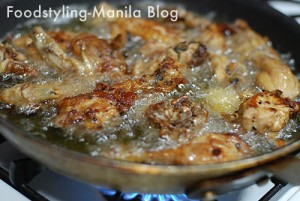 But because we were a group of chefs in the kitchen, we always had too much to eat, and everything good. Our breakfast would consist of 3-4 dishes, a rice dish, egg dish, and 2-3 meat dishes. Lunch would be a meat dish, salad/vegeteable, rice and another tiny appetizer. On our last night, we had an outdoor barbeque, but ended up eating inside since it was so cold and creepy outside.
Over the course of the day, we would eat popcorn while watching horror, or at night, we would roast marshmallows by the fireplace. After our 4 days, I literally got sick of food, but I still miss the freshness of Baguio vegetables.