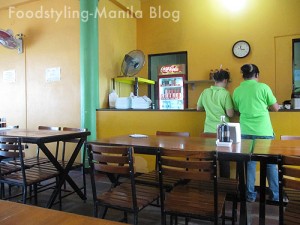 I was on my way to pick up Nacho when we decided to eat a quick late lunch at Pat Pat's Kansi. We've been eyeing this place for the longest time because it fits the description of my number 1 & 2 evidences that a hole-in-the-wall can be good…the parking is full, the place is full. It was good to be heaps late, but at the same time it was also bad. Being late meant that we had to wait quite a while for our chicken to cook (which wasn't that great anyway). This was the type of place that only served a few things…we have a great lack of those in the Philippines…a place that totally specializes…this place is it.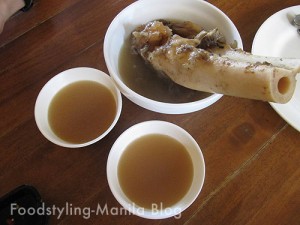 Kansi bulalo – I wasn't so sure how to feel when the bulalo came. It was this rather thin looking piece of bone that was long and hardly had any meat in it. The meat was found in the soup. But the first sip of the soup was like that moment in Ratatouille when all these notes and colors began flying out of Remy's brain…this was the experience of Pat Pat's Kansi. The soup had quite a flowery flavor, I couldn't put my finger on it until I remember the sweetish and fragrant taste of coconut juice that was turned into a warm soup (as in Binakol). I'm not quite sure if I'm correct but I don't think these people will ever tell their secret. The soup was delightful, it's sweetish and fragrant with a deep rich flavor of bulalo, almost buttery as well. Sourness is very pleasant and is nowhere like sinigang. The beef is very flavorful and has a silky mouthfeel. You don't need to really add enhancers like fish sauce but it does take it to a different level.
Paa – nothing to really write home about. It was your typical inasal marinated in achuete oil and calamansi. Texture was okay, a bit on the tough side. I was just too happy sipping the soup.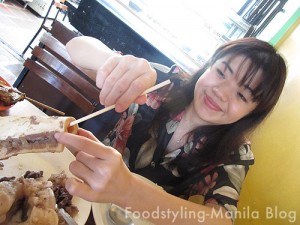 This place doesn't have any vegetables and is a real carnivore's haven. There seems to be a lack of places like this in Manila–a place with only a few kinds of food in their menu and yet their full during the peak eating hours with several turnovers…I especially love specialized places. To me, for small restaurants, the less kinds of food only mean one thing —the higher my expectation for those kinds of dishes to be all atleast 90% awesome. In Thailand, I came across a place that specialized in stewed pigs' knuckles and man…it was too awesome. This soup was unforgettable.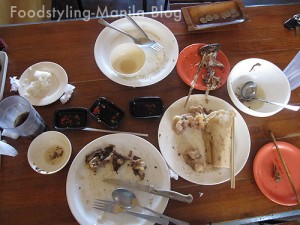 Damages: 3 cokes, 3 rice, 1 Kansi bulalo and 2 chickens 439 only