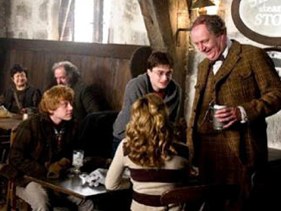 After watching the last of the Harry Potter series, I couldn't help but get into the HP fever by making my own version of the series' most popular drink, Butter Beer. Though I wasn't really quite sure how this was going to work out but I imagine butter beer (as per the movie) to be slightly alcoholic, sweet and yet creamy. I went on to look for some recipes online and all the recipes had one thing in common, Butterscotch.

So here is my quick and easy take on this famous butter beer. Hopefully you can share with me your thoughts on this recipe if you dare try this combination (and it is pretty good i assure you).
Butter Beer alla G
1/2 cup packed brown sugar
1/3 cup butter, salted, softened
1/3 cup heavy cream, room temperature
1 tbsp honey or syrup like maple syrup (this will prevent our sauce from hardening)
1/2 tsp salt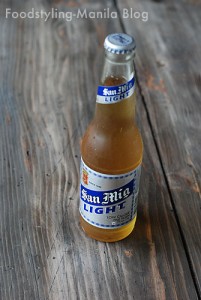 2 bottles of San Mig Light, very cold.
for topping:
1/4 cup cream (for whipping), cold
2 tbsp powdered sugar (optional)
1) Make the butterscotch sauce: In a non stick pan over medium heat, add the sugar until the edges begin to melt. Add the butter and mix well until it begins to get thick. Add the honey/syrup and mix well. Lower the heat and add the cream. Let thicken over a low simmer (about 2-3 minutes).
2) For the topping, beat the cream with the whisk and add the powdered sugar. Keep in the fridge until ready to use.
3) Make the butter beer! Pour 1 cup of the beer into a glass pitcher, making sure it doesn't foam up or form a "head". Get 12 Tbsp of butterscotch sauce and mix it with about 1 cup of beer. When the mixture is mixed thoroughly, you can now slowly add the remaining beer into the pitcher. Pour the drink into mugs and top with the whipped cream you made earlier.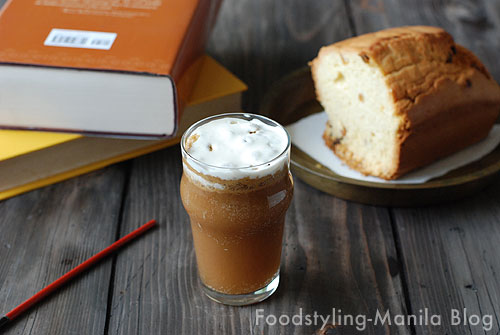 Basically this version of butter beer has the prominent taste of butterscotch as well as a slight taste of the beer. Again, these are for wizards of drinking age…drink moderately, this could get addicting (especially if you have a sweet tooth). If you must pair this with food, I suggest a light sweet pastry. This actually might go well with some moist lemon bars.