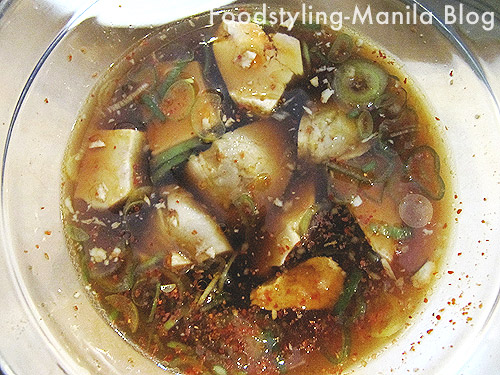 The other day I introduced Anna to a bowl of fish liver. I love the way Kikufuji does it along with its tangy vinaigrette, it definitely cuts the richness of the fish liver.
We gobbled it down with a bowl of Chirashi Don, a whole Sanma, a ton of appetizers all at Izakaya Kikufuji for lunch.
Obviously, I don't have enough material for a proper post because we were so busy talking. Haha!