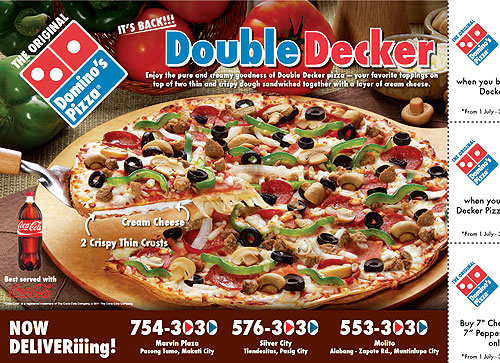 This was interesting, for the first time, I am handling a pizza product that won't focus as much on the cheese pull…but rather a new and very exciting cheese drip! My client was Domino's Pizza and part of their new offering is a crazy 2 layered super thin crust pizza with cream cheese in the middle (this thing was light and rich at the same time). It was funny because Mr. Tong had made the standard pizza as a stand-in and I used that as a peg for my hero…it turns out, I put less cheese and less toppings because too much would just bombard the hero and make it too heavy for the pull.
Thank God for the exercise we did back at the Food Fanatics' Program in LA where we were able to make cheese pulls on our own (even if this shoot did not focus on the cheese pull, it still took me back). As for the drip, it was pretty tricky to get it in between the very thin crusts and shoot it quickly before it began to drip…glad I had a few tricks up my sleeve.
So far what I did was pre-bake the crust, cut out the slice, assemble the cheese pull and then the toppings and it was back in the oven for a little while. A real pizza would have gotten the straight method which was tomato sauce, cheese, toppings and more cheese!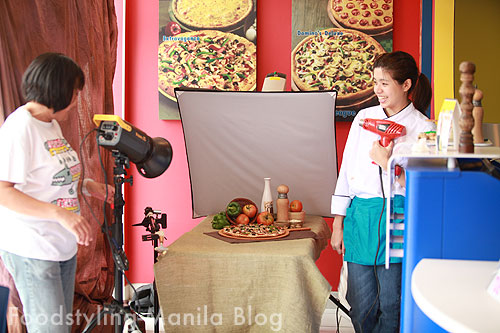 I was actually pleasantly surprised by the kind of thin crust they have at Domino's. It was really thin, light and crisp but enough to hold the toppings and the cheese. Their thin crust is the thinnest crust I've ever encountered of the other known pizza places here in Manila that deliver. I'm hoping that this photo would help introduce a really great product to the general public. Thank you to Ms. Noncy and her team for this wonderful project!