We recently ate in Wing Stop at Greenhills and was looking forward to their wings. I only have one wing place in mind that hasn't been beaten so far but I'll reserve that for another entry since I didn't take photos.
We were going to have a quick dinner since we were catching a movie, unfortunately our food took 20 minutes to cook on a Monday which was not really full.
Here's what we had:
Salad – it was your typical romaine lettuce and packaged honey mustard sauce with a peppered fried chicken cutlet.
Chipotle Rice was smokey and had an herbal-lime finish.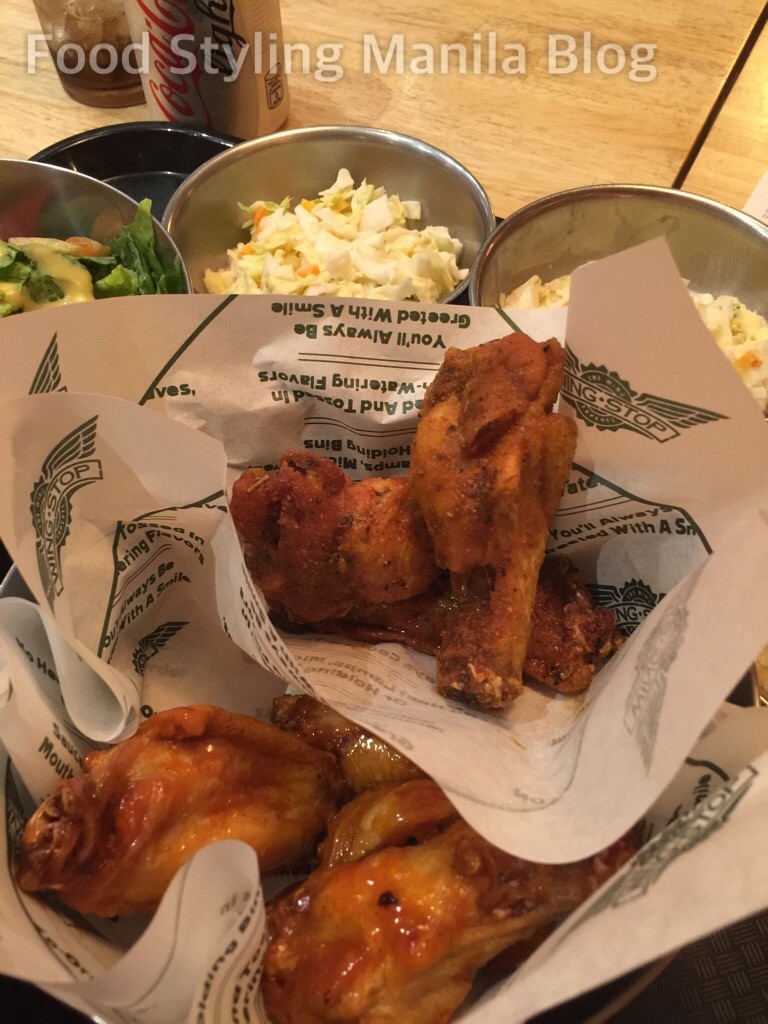 We ordered their best seller and their new item:
The Louisiana Rub (best seller) reminded me of a KFC breading just without the actual breading (since it was rubbed straight onto the wings)
The Mango-Habanero is spicy, but I would've appreciated a little more tanginess because it lacks depth and it was just sweet and spicy.
The coleslaw was flowery, I guess from the cabbage and carrots.
It was pretty okay and the place was clean, staff was courteous and well trained, I am not so sure if we ordered the wrong things though, it didn't exactly blow my mind.