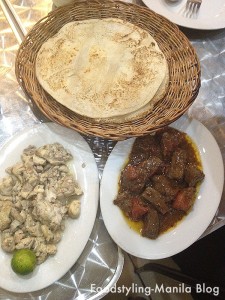 Behrouz has been in the Timog area for the longest time. I used to eat there with my family and dad would talk to Behrouz himself. Business was good and they pretty much expanded, today, Behrouz has several branches and even if the Timog branch has changed so much, I still find myself liking that branch the most.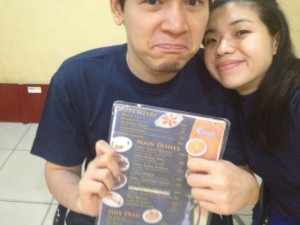 One thing about Behrouz though, don't expect that service is lightning fast. They're staff aren't exactly the best trained but they work…you get what you pay for…and when food is this cheap, there are just some things you will have to have more patience for.
Decided to go old school and fatty with my two favorite dishes. Here's what we had: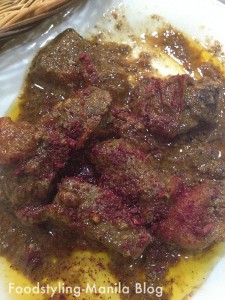 Liver with Onions and Tomatoes – I just love the way they cook liver here. It's great with bread, or rice, or hummus or all. The liver is pretty tender with the flavors of the tomatoes and onions that compliment and enhance that "liver" taste.
Ox Brain – this was like eating fluffy eggyolks or balut eggyolks. This was Francis' first time to eat this, he was a bit hesitant at first but I think he pretty much liked it. We sprinkled a bit of sumac, this red powder, on everything to add a bit of tang to the dish aside from squeezing some calamansi on it. The sourness helps cut the fatty taste.
Rice with Butter
Lassi – the lassi here is made with commercial yogurt. But I guess that's fine with the price, and it goes pretty darn well with the other food that we had.