From Bolinao, we took a drive to Alaminos, where you can find the famous 100 islands. This was my first time, I guess some parts of the 100 islands were very touristy…lots of people…some stores…it was pretty crowded.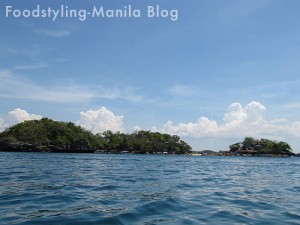 Still, the blue waters and the little islands are really great come on to a lot of tourists, both local and foreign. I enjoyed the sites, and getting to swim a bit to explore the coral areas a few feet from shore.
The sand in these islands are much finer than the one in Bolinao, but still it's not as fine as Boracay. The amount of boats parked in some of the beach makes swimming kind of crowded. Still I enjoyed my time there.