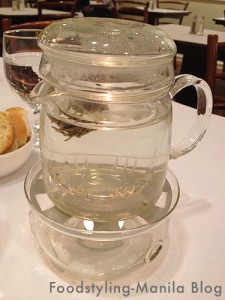 After Kombini closed, we took a few steps to Angel's kitchen for dessert. The girls and I just wanted to talk more and hang out, and what better way to do that than with sweets and a cup of tea. Angel's kitchen is a pretty place, nice, brightly lit but it was cozy at the same time.  Everything looks like it was made with love. They have a lovely "on-the-table" pate with toast that is really yummy. The staff were friendly and accommodating.
There were lots of corporate people in there, most likely because the price range is within their budget, I wasn't able to see the main menu, just the desserts: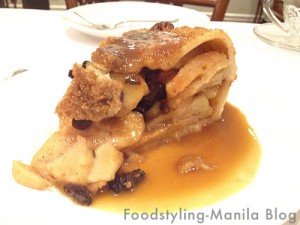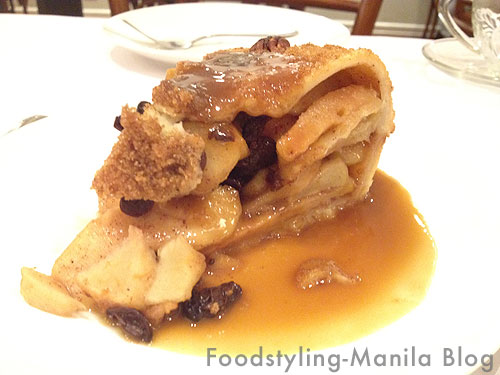 Apple Pie – the apple pie was good. Not sure if the price was fair for the slice. But I loved the butterscotch. The pie had the right level of sweetness for me, I loved the flavor of the brown sugar, liquor and the soaked raisins. Loved the "butter-rum" taste.
Oreo Cheesecake – didn't taste like cheese at all. It tasted like gelatinized pastry whipping cream and the center of the oreo, plus oreo bits…wasn't too happy with this one, but my friends liked it.
Tea – it was placed in this lovely clear pot and it bloomed like a flower. I love chamomile tea, and this made us even more engrossed in the conversation. Lovely tea, really.
Cake slices were a little too pricey, for the size, but I did enjoy the apple pie just the same. My dessert costed almost as much as my dinner at Kombini but we enjoyed anyway. It's a nice place to hang out and talk, it's no wonder it was pretty packed even after dinner.